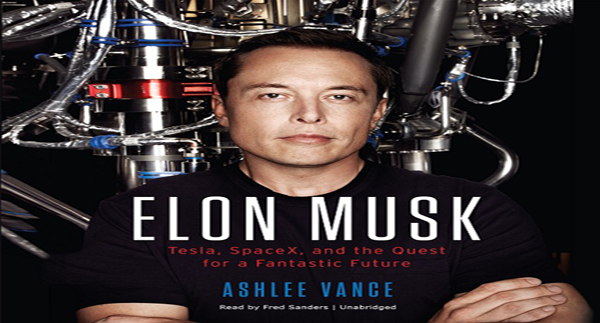 Elon Musk: How the Billionaire CEO of SpaceX and Tesla is Shaping our Future – Free Book Review Session
Saturday, 29 April 2017, 10.00 am to 12.00 noon
(Registration & networking from 10 to 10.30, followed by session)
About the session
We will be discussing the book 'Elon Musk: How the Billionaire CEO of SpaceX and Tesla is Shaping our Future' by Ashlee Vance. It will be a Group Discussion on the book topics.
Short introduction of the book
South African born Elon Musk is the renowned entrepreneur and innovator behind PayPal, SpaceX, Tesla, and SolarCity. Musk wants to save our planet; he wants to send citizens into space, to form a colony on Mars; he wants to make money while doing these things; and he wants us all to know about it. He is the real-life inspiration for the Iron Man series of films starring Robert Downey Junior.
Highlights of the session
We will be discussing the lessons we can learn from the book and key takeaways.
Who should attend
Professionals, Entrepreneurs, Scientists, Engineers, Government representatives, Non Government Organizations, Students, and anybody else who likes to read & learn from Books
Register at
Contact
Lipika 25865877 eventsdesk@venturecenter.co.in / Sachin 9823038828 sachinworking@gmail.com
Organizers
Venture Center Library http://www.vcenterlibrary.org and Business Book Readers' Club
Objective of the club is to share the learning from different Business Books. We have a group on Internet. Membership to the club is free. Interested can join the group at http://groups.google.com/group/business-book-readers-club-in-pune. We have more than 400 members. Here is Facebook of the club page www.facebook.com/businessbooksclub
Regards,
Dr. Sachin Mohan Bhide
Strategy Consultant
Eha Management Consultancy
9823038828
sachin@ehamanagementconsultancy.com
http://goo.gl/m6GFJ3