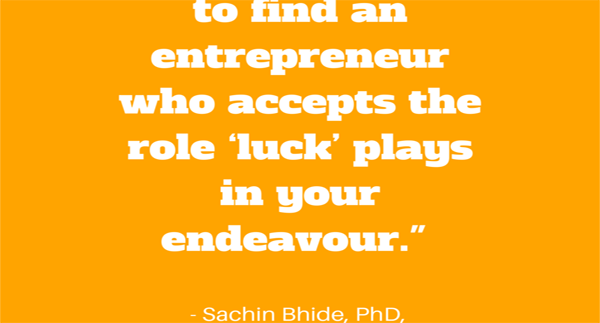 Failure teaches better than success
Hi,
Humble entrepreneur – surprisingly!
Jack Ma, Executive Chairman of Alibaba Group seems to be an exceptional entrepreneur. He believes that he was lucky to get the kind of success Alibaba.com is enjoying today. It is surprising to find an entrepreneur who accepts the role 'luck' plays in your endeavour. Another entrepreneur who also believes luck played role in his success is Mike Bloomberg. If you observe, you will easily find arrogant entrepreneurs who think that whatever they do will succeed no matter what! I found Jack Ma an exception.
Why?
Jack Ma says that you can learn more from failure than from success. He is so obsessed with this that he plans to write a book on '1001 Mistakes made by Alibaba.com'! Why he wants to share mistakes is because media and book authors have been writing about why Alibaba.com is successful. Jack says but they don't know he failed in so many endeavours.
What you can do?
To get started, I will suggest you to listen to Jack Ma's interview World Economic Forum 2015. I have attempted to share few failures of successful entrepreneurs in my book 'Effective marketing for entrepreneurs'.
---
Regards, Sachin Mohan Bhide, PhD Marketing Strategy Consultant Eha Management Consultancy
sachin@ehamanagementconsultancy.com
http://www.ehamanagementconsultancy.com/
https://plus.google.com/+SachinBhide
---
LEGAL DISCLAIMER This communication shall not attach any liability on the originator or Eha Management Consultancy. There is a possibility that I may have noted some point incorrectly. It is advisable to double check the points before you take any decision based on it. I don't represent any industry association, chamber of commerce, etc.